Revolver is the seventh studio album by the English rock band The Beatles, released on 5 August 1966 on the Parlophone label and produced by George Martin. Many of the tracks on Revolver are marked by an electric guitar-rock sound, in contrast with their previous LP, the folk rock inspired Rubber Soul (1965). In Britain, the fourteen tracks from Revolver were released to radio stations throughout July 1966, "building anticipation for what would clearly be a radical new phase in the group's recording career".
It reached number one on both the British chart and American chart and stayed at the top spot for seven weeks and six weeks, respectively. The album was remastered 9 September 2009 for the first time since its 1987 digital compact disc release. Placed at number 1 in the All-Time Top 1000 Albums and number 3 in the Rolling Stone magazine's list of the 500 greatest albums of all time, the album is often regarded as one of the greatest achievements in music history and one of The Beatles' greatest studio achievements. (Wiki)
HAPPY BIRTHDAY REVOLVER!!!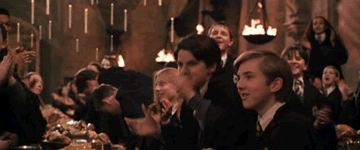 2 Notes/ Hide
notstr4ight reblogged this from letty23
nooneisgoingtostopusnow reblogged this from letty23
letty23 posted this