I want at least half of them!
Christmas '11, an album on Flickr.
I loooved my christmas gifts!!! *_*
Dead Island (Xbox360)
Catherine (Xbox360)
Gears of War 3 (Xbox360)
The ICO & Shadow of the Colossus Collection (PS3)
4000 microsoft points
Harry Potter Complete Colection Blu-Ray
Glee the movie (all from mom and dad)
Happy, from the Fairy Tail manga/anime (boyfriend)
Brazilian T-shirt (brother)
Euros for my trip (grandma)
Amazon package from 19/Dec/2011 on Flickr.
The Walking Dead: Book 7
The Lord of the Rings: The Motion Picture Trilogy Blu-Ray Extended Edition - Gorgeous!!! *___* OMG! Soooooooo beautiful!!!! Check it out: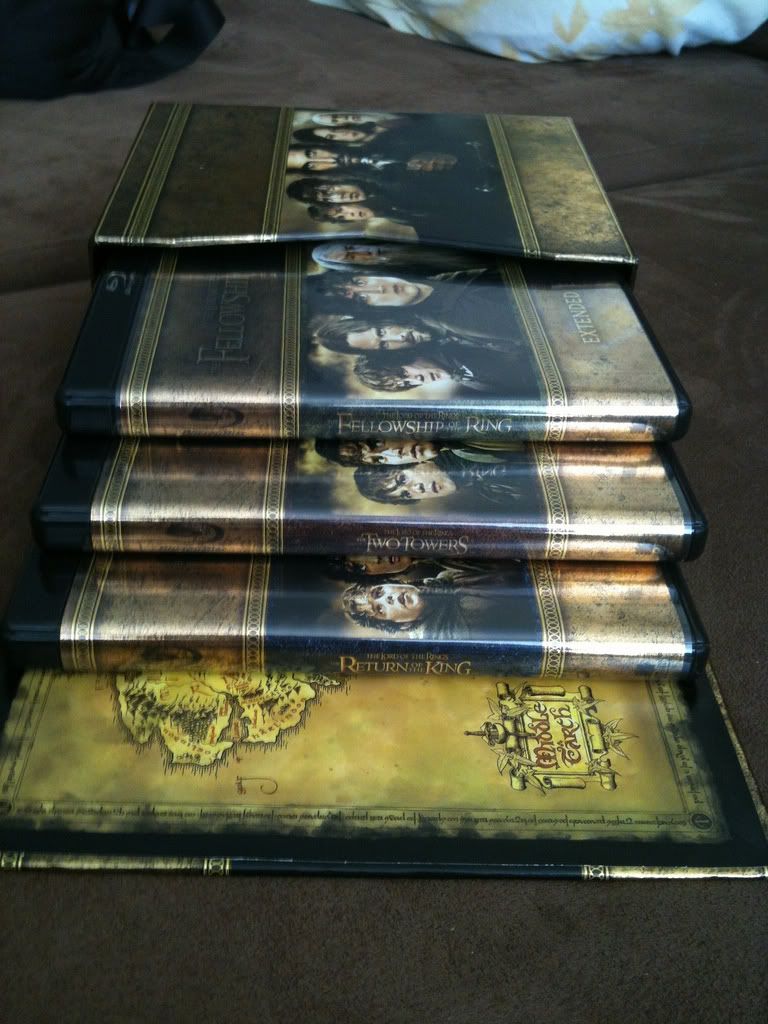 Games that arrived today on Flickr.
Assassin's Creed: Revelations (Xbox360) - finally!!!
Uncharted 3: Drake's Deception (PS3) - in a beautiful tin box!
Paul McCartney lady shirts on Flickr.
My new tees arrived yesterday… *-*

They are from the Paul McCartney Up & Coming Tour 2010 (the one I watched!!)

Gorgeous aren't they? Unfortunatelly I wasn't able to buy these when I was at the concert (1st day: running to able to stand in the front, 2nd day: all sold out), but now I ordered them!
Dell XPS on Flickr.
My precious!!!! My new baby has just arrived!!! ♥