Christmas '11, an album on Flickr.
I loooved my christmas gifts!!! *_*
Dead Island (Xbox360)
Catherine (Xbox360)
Gears of War 3 (Xbox360)
The ICO & Shadow of the Colossus Collection (PS3)
4000 microsoft points
Harry Potter Complete Colection Blu-Ray
Glee the movie (all from mom and dad)
Happy, from the Fairy Tail manga/anime (boyfriend)
Brazilian T-shirt (brother)
Euros for my trip (grandma)
Day 09 – Your favourite boss battle in a video game
When I think of "boss" I imediatelly relate it to: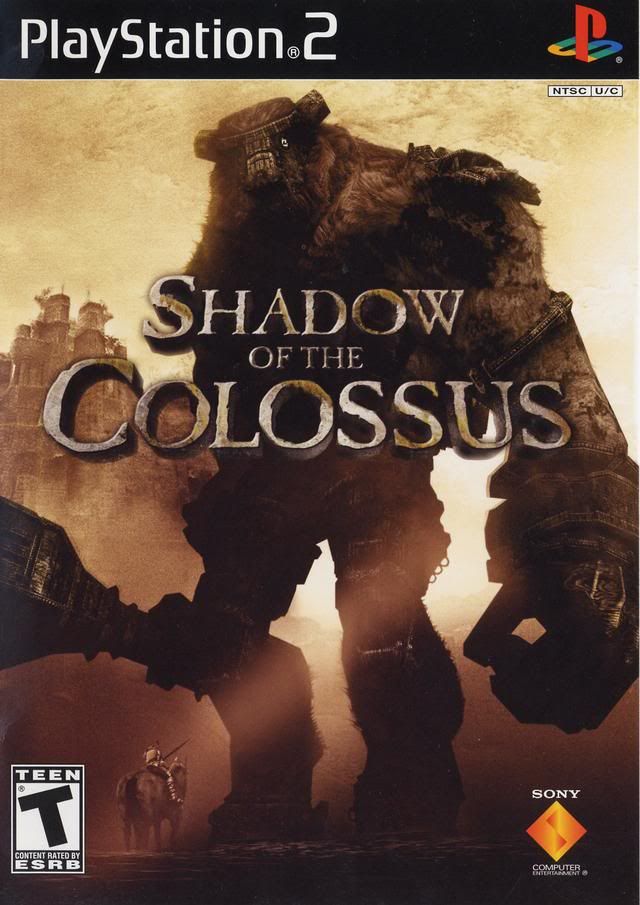 Shadow of the Colossus's storyline focuses on a young man named Wander who enters a forbidden land and must travel across a vast expanse on horseback and defeat sixteen massive beings, simply known as colossi, in order to restore the life of a girl named Mono. The game is unusual within the action-adventure genre in that there are no towns or dungeons to explore, no characters with which to interact, and no enemies to defeat other than the colossi. Shadow of the Colossus has been described as a puzzle game, as each colossus' weakness must be identified and exploited before it can be defeated.
Gamespot: 8.7